GA Education Standards
Project WET Guide: Georgia Standards Correlations
Use our searchable database below to find the education standards matching each activity in Project WET 2.0.  
GSE Standards Master List - Print Version 
WETfront11-150.jpg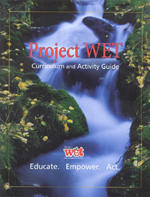 Other standards-related documents:
Official NGSS/Project WET correlations
This document contains suggestions on how to improve the use of WET activities to make better standards connections and also adds connections to the Common Core, additional Science and Engineering Practices and additional Crosscutting Concepts that might apply.  Even though Georgia has not adopted NGSS at this time, this document will be helpful to those who want to get the most educational value out of the Project WET Curriculum and Activity Guide.
Also visit the Project WET Portal for national standards to each Project WET activity.
Urban Watershed - Standards
Early Childhood Activities
Linking Project WET Activities and GSE
Georgia Early Learning and Development Standards (GELDS)
If you wish to receive a copy of the correlations to the original "white" WET guide, WOW! Wonders of Wetlands, or Healthy Water, Healthy People please email us your request.
Search for correlations using any combination of 
Activity Title | Grade Level | Content | Standard
Project WET Standards Search
Getting Little Feet WET: Georgia Early Learning and Development Standards (GELDS) Correlations
In addition to national correlations to NAEYC, NAAEE, NGSS and Common Core,  Project WET's early childhood education guide, Getting Little Feet Wet, has been correlated to the GELDS. Download the GELDS correlations
here .
The GELDS are a continuum of behaviors, skills and concepts that children develop between birth and five years of age. A detailed list of these standards are located on the Bright from the Start website.