Teacher Activity Workshop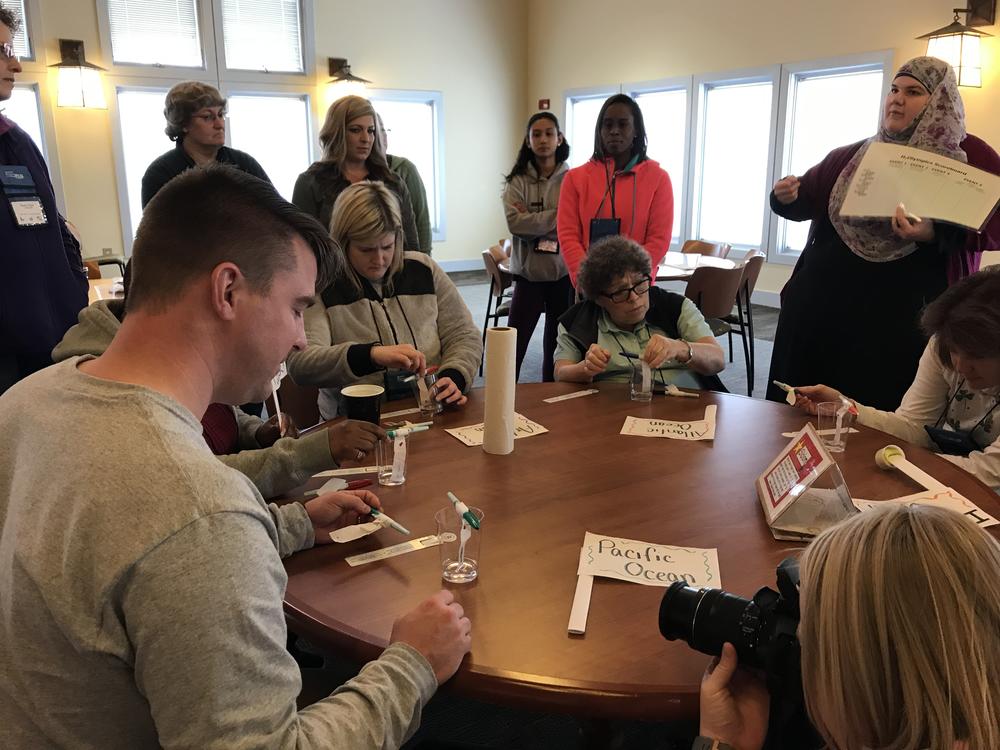 WET Educator Workshops are for all K-12 educators in formal or non-formal settings who are interested in using the Project WET water education curriculum with their students. 
In-person Project WET certification workshops typically last around 6 hours. Online certification is now also available.  All WET workshops include a copy of the Project WET Curriculum & Activity Guide 2.0, hands-on demonstrations of and experience with the activities, and ideas for implementation.
Find an upcoming workshop near you on the Calendar Page. Workshops may also be scheduled upon request for a minimum of 12 educators. To request a workshop, contact the WET Facilitator nearest you by selecting a county from the Facilitator Map, or contact the state office.
Additional Workshop Opportunities
In addition to the standard WET Educator Workshops, which cover the materials and activities in the Project WET Curriculum & Activity Guide 2.0, Georgia Project WET also offers the following specialty workshops:
Getting Little Feet WET- Early childhood educators will learn how to teach students ages 3-6 about water science and conservation, and will receive a copy of the GLFW curriculum and guide. 
Urban Watershed: Stormwater Edition- This workshop is for teachers in urban areas of Georgia teaching grades 6-9. Attendees will receive a copy of the Urban Watershed Stormwater Educator's Guide.
Climate, Water, and Resilience- Educators will learn how to teach middle and high school aged students about climate and climate change. Attendees will receive a copy of the Climate, Water, and Resilience Educator Guide. 
Georgia Project WET can also provide Facilitators and Educators with advanced workshops in water education. Training can provide access to additional curricula, use specific topics for implementation, or explore unique techniques for learning. Example topics for these workshops include STEM/STEAM, literature, specific grade levels, standard fulfilment, and more.
Please contact us for more details or with your own ideas about an advanced workshop from Project WET.