What does it mean to be a WET Educator?
Project WET's mission is to bring water education to the world, and our educators make it happen! By becoming a WET educator, you receive the tools, training, and resources to incorporate water education into your curriculum or education program. WET educators can be formal or non-formal, with students anywhere from pre-k to high school. 
How do I become a WET Educator?
WET Educators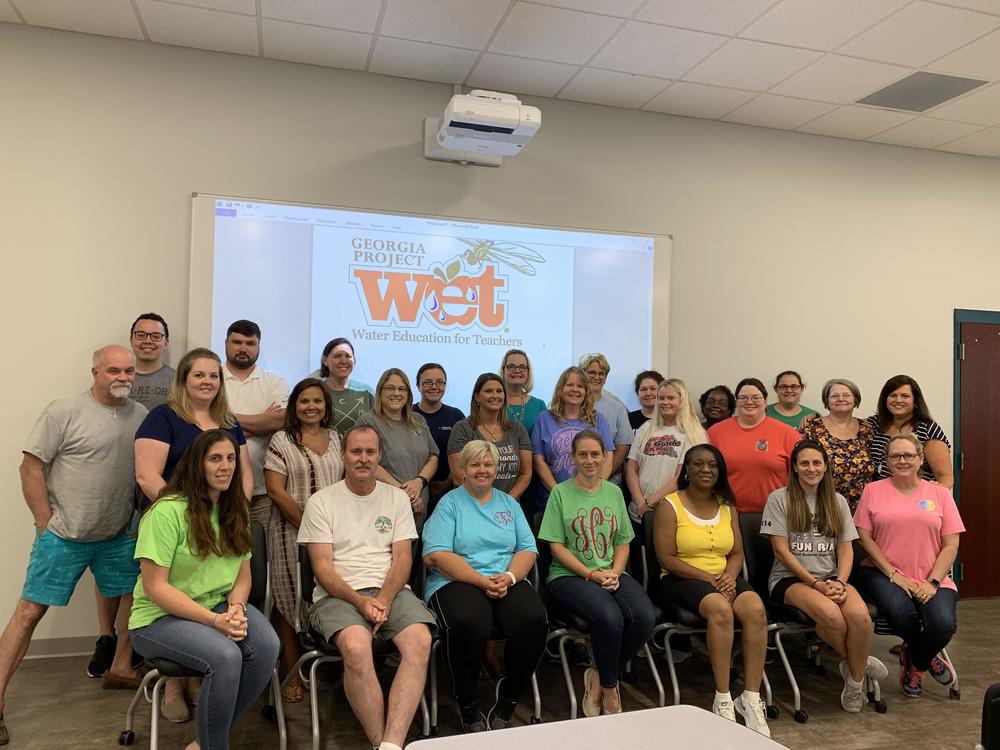 If you are interested in bringing the Project WET curriculum to your students, you must get officially certified as a WET educator. This can be achieved by attending an Educator Workshop. Educator certification for Project WET is done through fun, engaging, facilitator-led workshops that include hands-on training, an overview of the Project WET Curriculum and Activity Guide 2.0, and tons of additional water education resources.
Online certification is also available. Learn more about educator workshops, or check out the workshop calendar to view upcoming trainings across the state.
Want to do more with Project WET?
Become a Facilitator! Facilitators are individuals who are WET Educator certified and also attend a Facilitator Workshop. This allows them to hold their own WET Educator Workshops in their communities and throughout the state. Facilitator Workshops are conducted by the Georgia Project WET state coordinator, Monica Kilpatrick.