WET Educators
Project WET is Water Education Today
Our mission is to bring Water Education to the World and our educators make it happen!
Educator Workshops provide certification to individuals interested in bringing the Project WET curriculum to students.  
Educator Training for Project WET is done through fun day-long facilitator-led workshops that include hands-on training, the Project WET Curriculum and Activity Guide, and tons of additional water education resources.   
WETstructure_200.jpg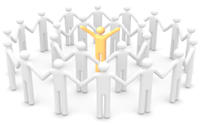 Facilitators are individuals who attend a Facilitator Workshop providing them with training to hold Educator Workshops throughout the state.
The way it works:  Project WET Programs throughout the U.S. are administered by coordinators and are housed in a Host Institution in each state.  In Georgia our program is housed with the Georgia Environmental Protection Division, a part of the Dept. of Natural Resources.  Our state coordinator is Monica Kilpatrick.  The coordinator trains the facilitators, making it possible for them to hold Project WET workshops for educators.