ROW Contest Guidelines
 Forms for the 2020-21 contest are available below!
ROWweblogo.jpg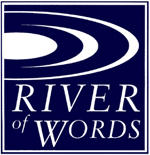 After studying their own WATERSHED, students are given the opportunity to enter a FREE Environmental Art and Poetry Contest with their work based on the study. This contest is open to anyone in Georgia in grades K-12. Students may enter either on their own or as part of a group under the guidance of a facilitator or teacher (as in a classroom, scout troop, 4-H, or other group activity).
Entries must be postmarked by February 1. Entry forms are below.
Entry Categories
Category I - Kindergarten-Grade 2
Category II - Grades 3-5
Category III - Grades 6-8
Category IV - Grades 9-12
Submission Guidelines
Poetry Guidelines
medium_grayson_shoemaker16-min.jpg

All poems must be original work.
Poetry must be either typed (preferred) or legibly written in ink. Poems cannot exceed 32 lines in length.
The student's name, school, city and state should be on the poem, and a completed Student Entry Form must be stapled facing outward to the back of each poem.
Artwork Guidelines
All artwork must be original work. No photocopies allowed.
medium_brooks_neidlinger16-min.jpg

Artwork may not exceed 11 x 17 inches - no exceptions.
Acceptable media are paint, pencil, markers, ink, crayon, chalk or pastel (fixed), photography, cloth, collage, woodcuts, linoleum block prints, silk screen, monoprints, lithographs and computer art. Photo entries must be at least 8 x 10 inches.
All entries must include the student's name, school, city, and state on the back. Do not use marking pen or anything that will show through. A completed student entry form must also be affixed to the back of each piece of artwork, facing outward, with tape or other safe fixative. Do not use paperclips.
Art entries must be done on paper that will allow for duplication, display, or framing. Please, no notebook paper, and do not mat, mount, laminate, frame, or fold artwork. Entries must be mailed flat or rolled in a tube.
To Enter the ROW Contest
Group Entries
Group Entries
School groups, after-school groups, scout troops, 4-H clubs, and others: For entries completed through group activities or under the guidance of a facilitator, students must check the group entry box on the Student Entry Form and complete the school information. The leader or teacher must complete the group facilitator form to send in with all other entries in the group. Attach a completed student entry form to the back of each piece (art or poetry), facing outward.
Educators -
Facilitator Form
Include this form with the entries from a group you have led in River of Words activities.
Please send all group entries with forms attached and facilitator form with a list of entered students in one envelope or package - do not send each entry individually.
Note: Every group member must complete and attach a separate student entry form for each entry.
Individual Entries
Individual Entries
If you are entering the contest completely on your own (not through school or any other guided activity), please complete the Student Entry Form and check the Individual box.
Please Note: If you are submitting more than one entry, a separate student entry form must be attached to each piece. Please send all of your entries with attached student entry forms, in one package.
Send all Georgia entries, with student entry forms attached, by February 1 to:
Georgia River of Words
2 MLK Jr. Drive, Suite 1462 E
Atlanta, GA 30334
Visit the Galleries of Georgia River of Words Winners by Year.
ROW Contest Guidelines - Related Files